easy pro goes Web –
das Selfservice Portal für Eigentümer und Mieter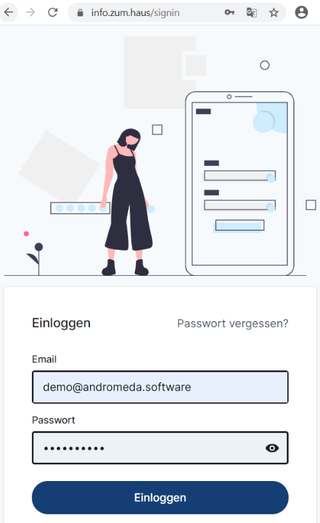 Das neue easy pro Webportal der andromeda Software GmbH ermöglicht die automatisierte Bereitstellung von Dokumenten und Informationen für Bestandnehmer und Eigentümer. So können etwa Vorschreibungen, Abrechnungen, Zinslisten, Mahnungen und beliebige weitere Dokumenttypen vollautomatisch für die Einsicht frei gegeben werden. Auf Objektebene können ein virtuelles schwarzes Brett, allgemeine Informationen zu Ihrer Hausverwaltung und aktuelle News zur Verfügung gestellt werden.

Durch Kontaktformulare werden ungeplante Telefonate reduziert.

Die Lösung ist mit der etablierten Hausverwaltungssoftware easy pro vollintegriert. Daten und Informationen müssen nicht erst über komplizierte Schnittstellen exportiert werden. Die Steuerung, welche Objekte bedient werden, oder welche Informationen für Eigentümer und Bestandnehmer bereitgestellt werden, erfolgt direkt in easy pro.
Bei der Realisierung wurde konsequent das Ziel verfolgt, einen modernen und attraktiven Kommunikationskanal der Hausverwaltungen zu ihren Kunden zu schaffen, der mit geringstmöglichem Zusatzaufwand und sehr kosteneffizient zu betreiben ist.
Die Website ist sowohl für die Nutzung mit mobilen Geräten als auch für die Ansicht am Desktop optimiert. Somit können alle Daten auch am Mobiltelefon oder Tablet PC angezeigt werden.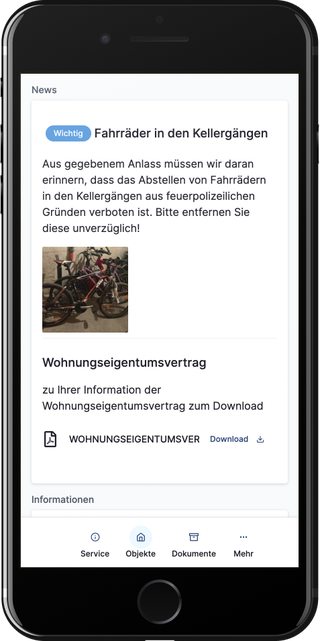 easy pro WEB wurde unter Einsatz von "State of the Art" Webtechnologien realisiert. Datensicherheit und Zugriffssicherheit hatten dabei oberste Priorität.

Konsequentes Customer Branding stellt sicher, dass die Endbenutzer das Gefühl haben, sich im System ihrer Hausverwaltung zu bewegen. Weiters wird mit https://info.zum.haus eine neutrale URL für den Aufruf im Browser genutzt.

Die Lizenzierung des easy pro Webportals erfolgt in Form eines Mietmodells basierend auf der Anzahl von Bestandseinheiten, für welche Informationen im Webportal bereitgestellt werden. Voraussetzung für die Nutzung ist eine Desktoplizenz der professionellen Hausverwaltungssoftware easy pro oder easy pro light.
Das Preismodell beginnt in der kleinsten Staffel von 60 Bestandseinheiten zum Preis von 1 EUR je Bestandseinheit und Jahr und sinkt in weiteren Staffeln bis auf 45 Cent pro Jahr.
Die ersten Kundenreaktionen sind überaus positiv und bestätigen den Entschluss eine solche Lösung realisiert zu haben.